Choose
Festival
Participant
registration
Follow us!
Партнеры
01.04.2015 08:23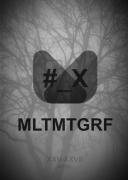 Друзья! В конце апреля в этом году фестиваля "Мультиматограф" не будет. То есть не будет его в том виде, как мы все привыкли - большой, с выставкой, с выступлениями крутых специалистов, с показами... Это непросто говорить, однако, все-таки надо. В этом году мы не нашли достаточно денег. Если мы найдем нужную сумму сейчас, то фестиваль, возможно, состоится осенью. Если процесс привлечения средств затянется, то фестиваль будет через год. Но мы пока не опускаем руки и не хотим рассматривать сценарий, что денег мы не найдем совсем... Впрочем, фестиваля не то что не будет вовсе. В этом году мы ждем вас на Demoscene at Multimatograf. Также после этого мы планируем вечеринку для друзей фестиваля - для вас :) Что там будет, тоже пока не знаем, но нам будет приятно встретиться с вами!
02.07.2014 16:05

С сегодняшнего дня самое позитивное и жизнеутверждающее видео фестиваля «Мультиматограф» можно увидеть в эфире телеканала «Русский Север». Напомним, конкурс на мотивирующее к позитивному мышлению и здоровому образу жизни видео был учрежден телеканалом «Русский Север», Общественным Советом при Управлении ФСКН России по Вологодской области и наши фестивалем.
27.04.2014 21:19

The magical summergun, Bondarchuk the germ, a horror kitchen, a moonwalking granny — the spectators got to see a series of videos rated by the jury as the best ones. Here are the winners of the 10th «Multimatograf»!
27.04.2014 19:50

Festival development, works, and general impression of Vologda have been discussed at the press conference today. Maksim Petryaev, director of «Multimatograf», told us about new things held at the anniversary festival, such as a round table on multimedia trends and pitching, where the authors could present their works to international experts and get their support. Thanks to our VJs from France, Vologodians and visitors of the city got to see architectural mapping. Maksim also mentioned that, for the first time in the festival's history, there was a special person engaged in pre-selecting works.
27.04.2014 18:47

Today at Multimatograf the first pitching was held and the winner is Alexandra Lukina from Moscow. She presented a project of animation movie «Breaking news». Marina Moshkova with animation movie «Stencilled» took the second place. Pitching is a presentation of projects made by beginners to experts and investors who can help financing and producing the project. The jury included producer Heather Kenyon, animator, director, and screenwriter Jymn Magon, and director and screenwriter Maksim Voskoboev.
26.04.2014 22:12
In the evening there was a lecture about the methods of teaching art of cinematography in Hollywood and the latest trends in the field of filmmaking read by producer Andrey Kim and screenwriter Maxim Voskoboev.
26.04.2014 21:04

Animation artist, director and scriptwriter Igor Kovalyov talked today to the visitors of "Multimatograf" and discussed commercial and amateur animation. After that everyone could see his works.
26.04.2014 19:25

The famous producer Heather Kenyon has revealed secrets of successful media product sales and told us about the breakthrough in the TV show field and ways of getting money for your production.
26.04.2014 17:22

To print a sandwich, to find your way in the city using a hologram of the area, to feel the music through your skin — all of this may be possible in the nearest future. To be trendy is one of the most important goals of a person in the modern world. The round table "Multimedia Trends" has been held at "Multimatograf".
26.04.2014 13:06

We had a workshop "Stage design and video mapping" by our guests from Strasbourg Jeremie Bellot, Sebastien Schnabel, Josselin Fouche. They told how to create an amazing light show with the use of simple objects and animated video projections. Don't miss the opportunity to see these projections with your own eyes in Russkiy Dom today at 10PM.